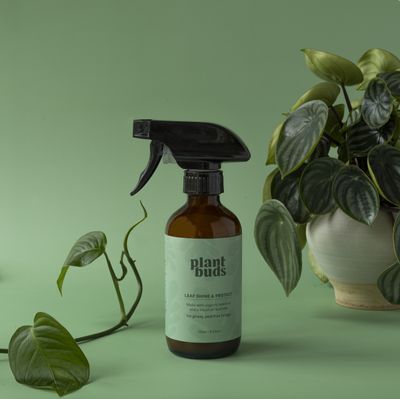 Plant Buds Leaf shine & protect
Plant Buds
$22.00
or 4 interest free payments of $5.50 with
learn more
Plant Buds Leaf Shine & Protect gives your plants' foliage a glossy glow and doubles as a natural insecticide. Our pre-mixed ready-to-use formula sprays on easily, keeping your plants healthy, pest-free and dust-free (essential for photosynthesis).
With ingredients like organic cold-pressed neem seed oil and organic lavender essential oil that won't block plant pores, your plants to not only feel good but look good too.
Size: 250ml.
Ingredients
Certified organic neem oil, lavender essential oil, natural wetting agent
100% natural and vegan
Application
Shake before use.Remove dust from leaves. Spray product on to a soft cloth or directly on to leaves. Gently wipe. Avoid spraying when foliage is in direct sunlight. Application can be repeated as necessary.
Safety directions
Do not ingest. Store in a cool dry place out of direct sunlight. Keep out of reach of pets and children.
SKU: 10000-25