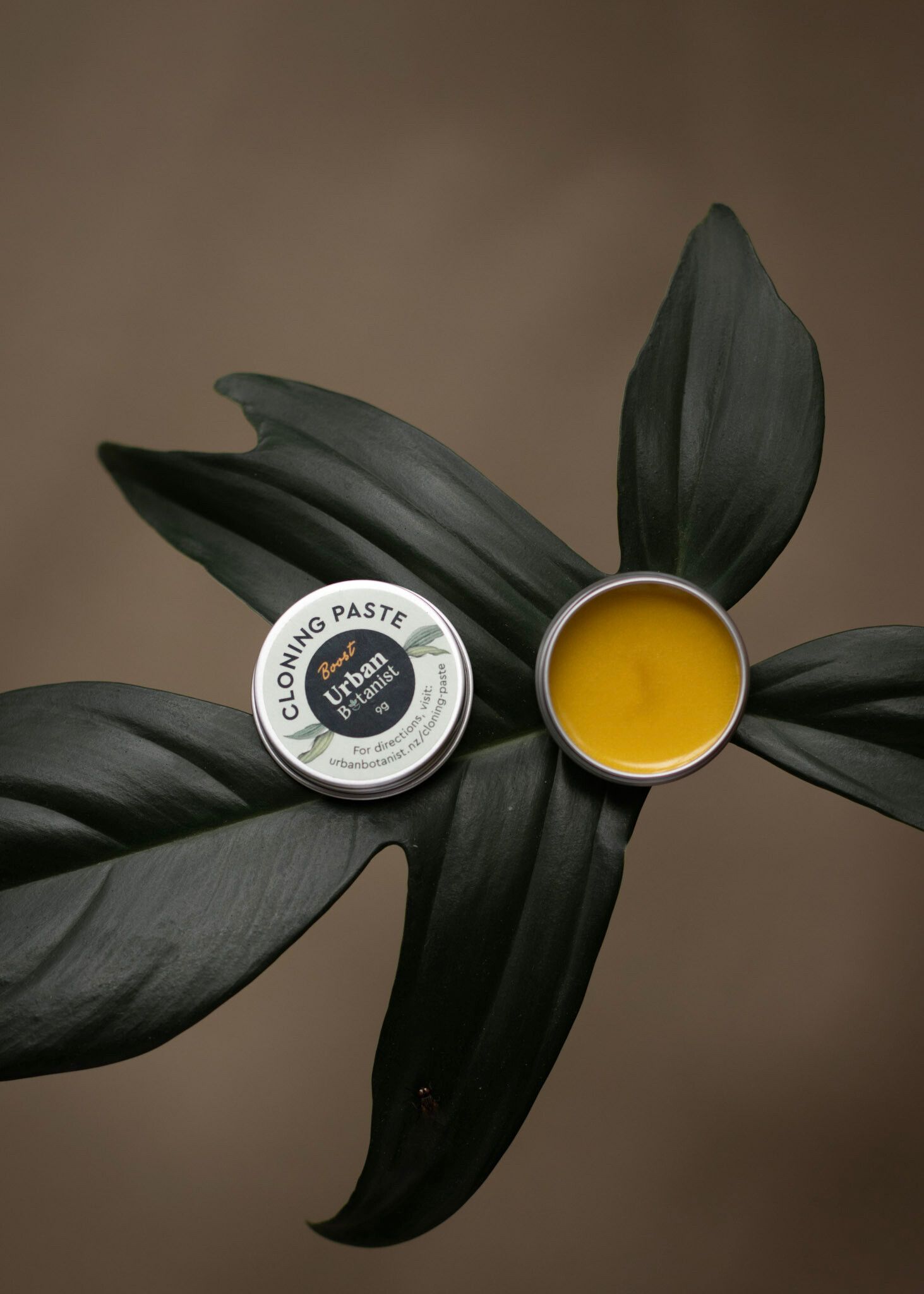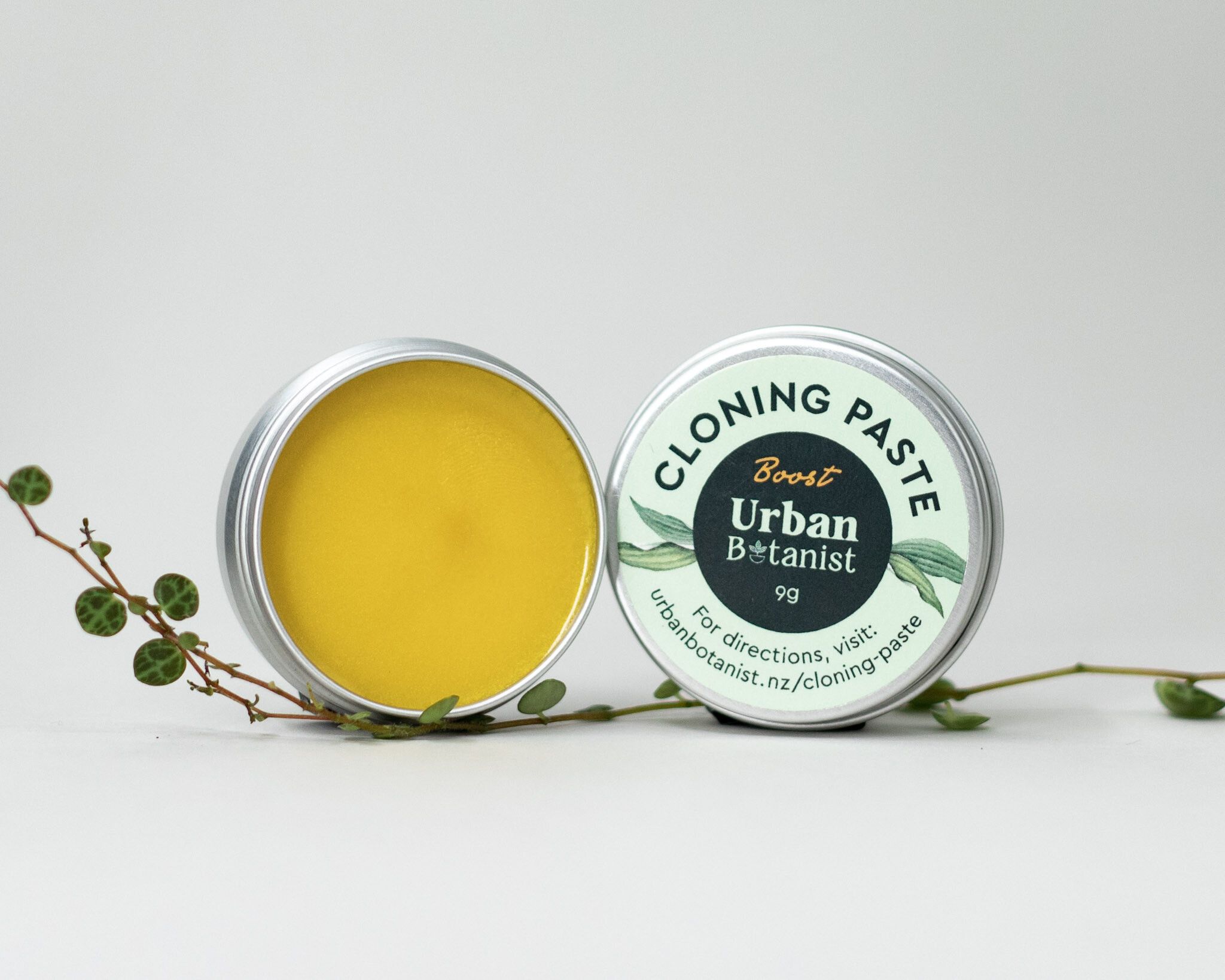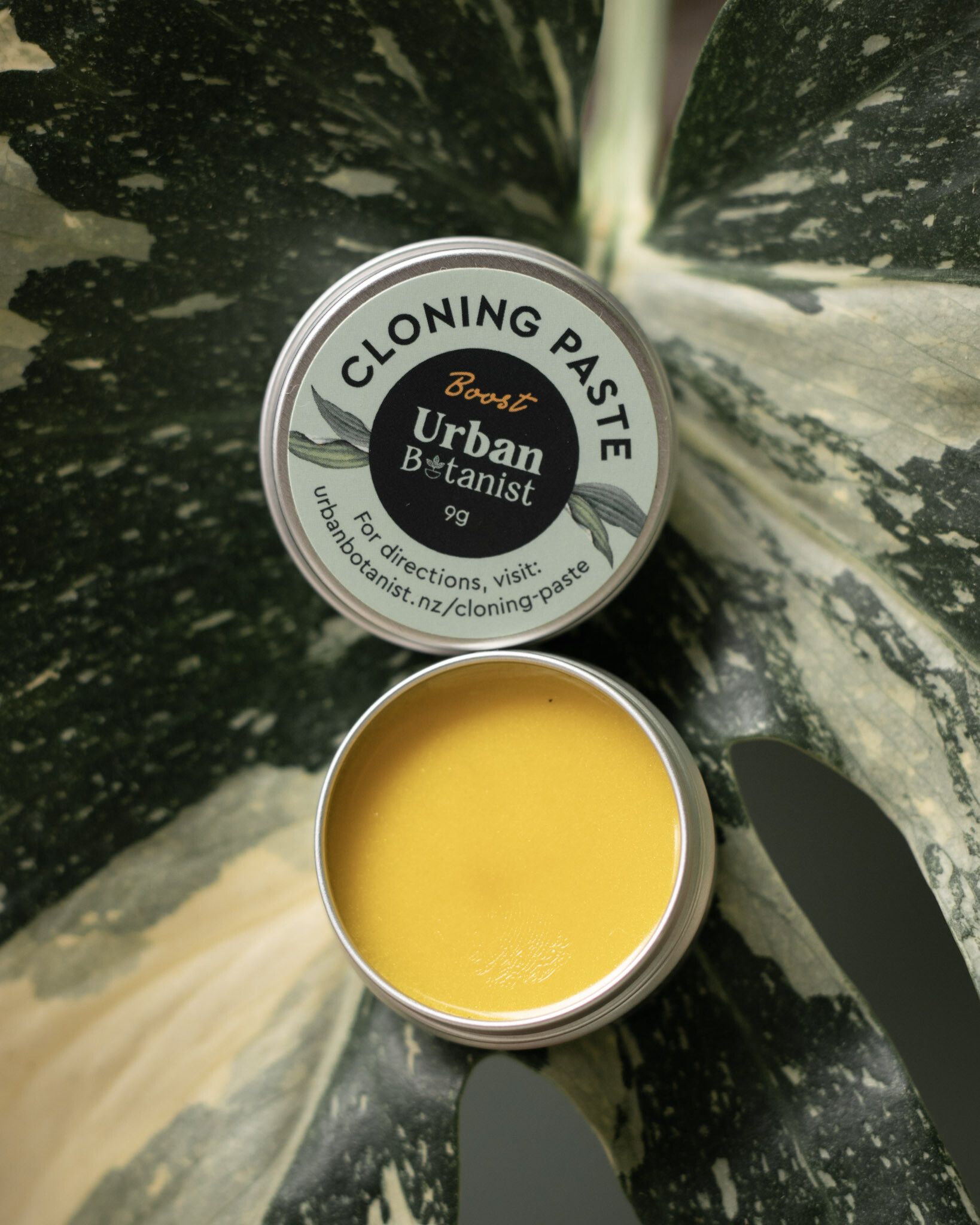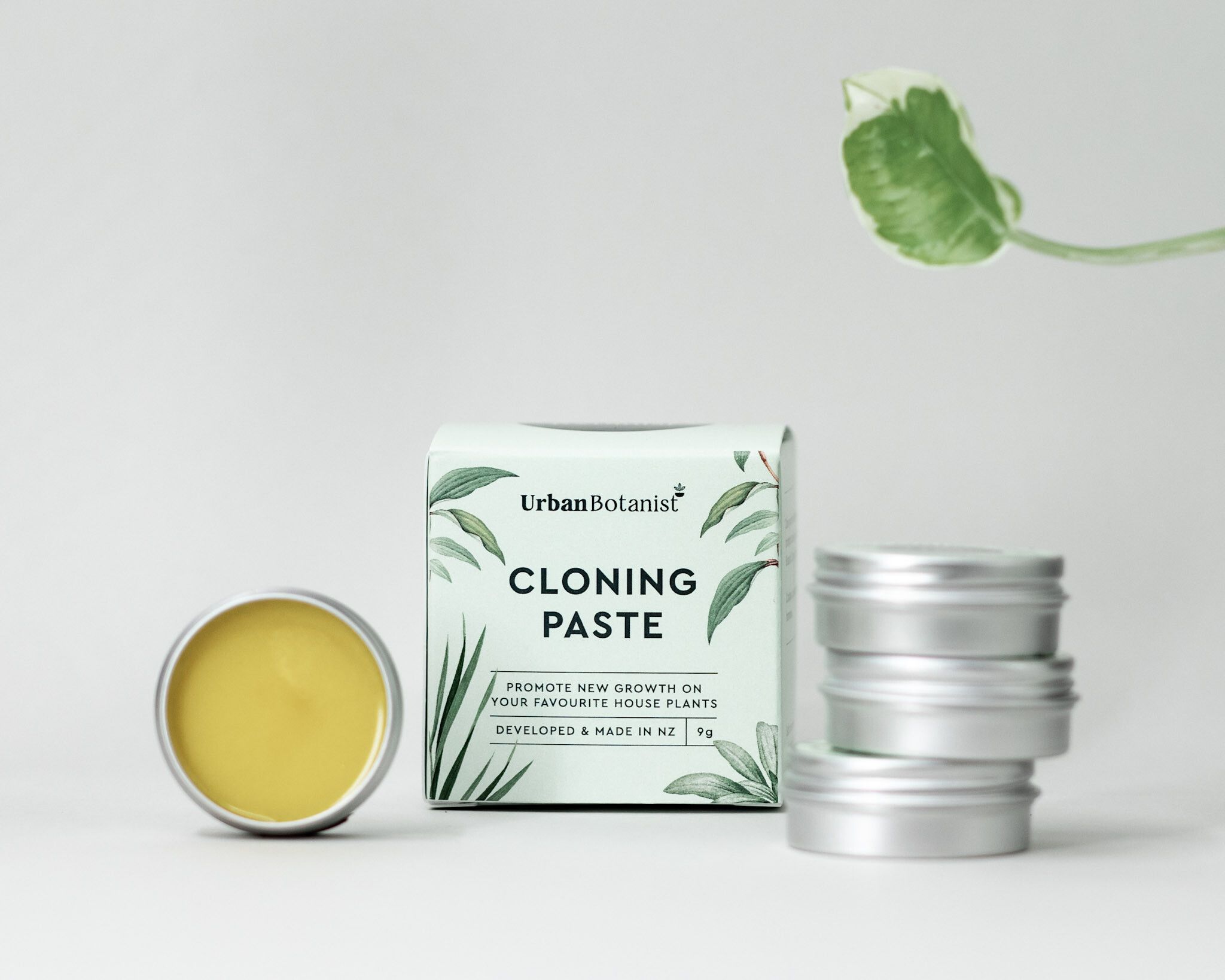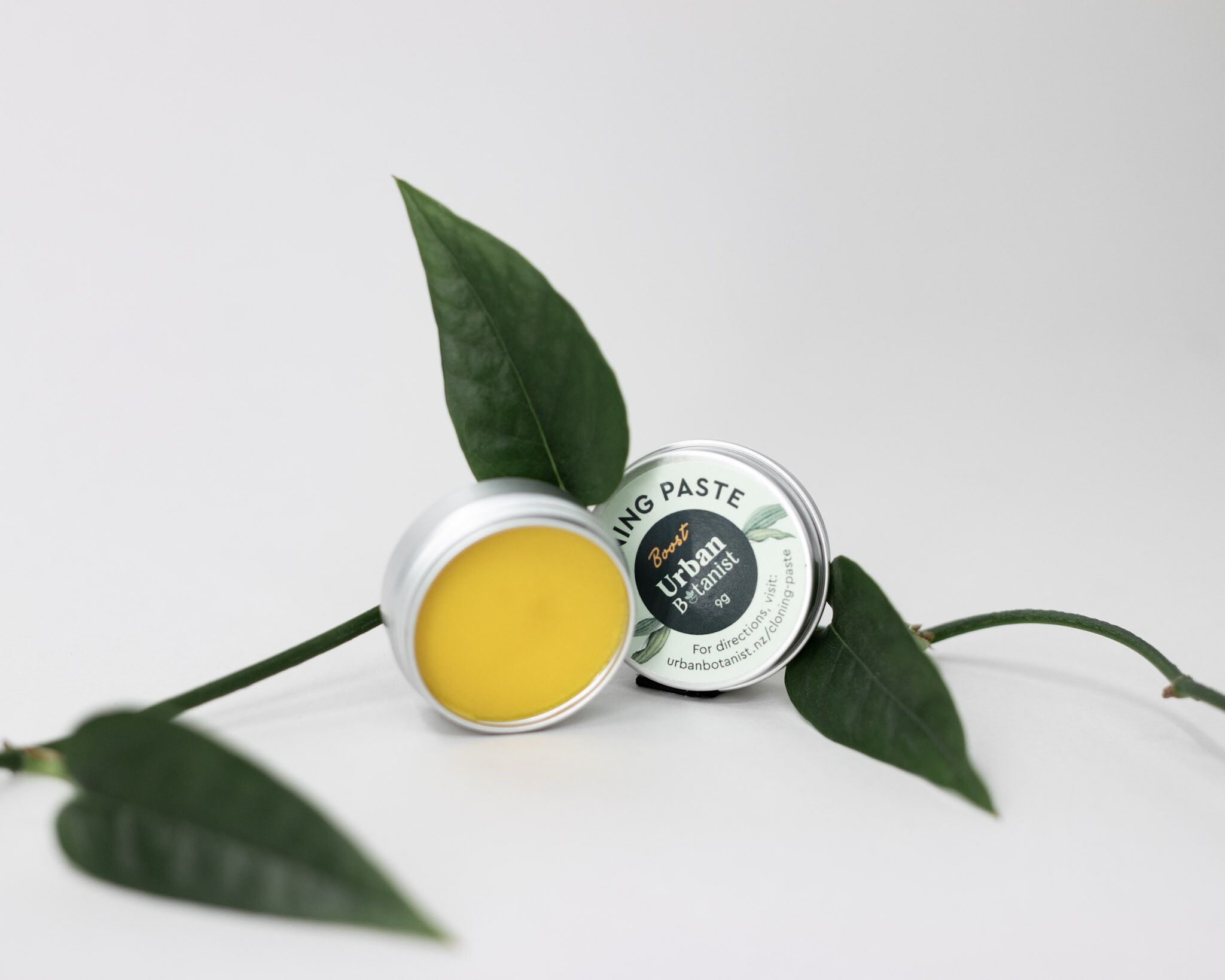 Urban Botanist Cloning Paste Boost 9g
Urban Botanist
$39.95
or 4 interest free payments of $9.99 with
learn more
Urban Botanist Cloning Paste Boost is here in LIMITED quantities for pre launch!
Cloning Paste Boost
3 times as potent as the original , with an added plant hormone that not only speeds up new shoot development, but adds extra girth to the growth point.
In the trials, we found that the paste will have to be wiped off after max 2 weeks. If left on, the plant will continue to put energy into promoting new shoots where the paste was applied. Sounds great right? Not if you end up having 20 shoots and none continue to grow!
Use Cloning Paste Boost to kick start any shoots that are dormant on your house plant or encourage new growth points on plants that don't respond to the original Urban Botanist Cloning Paste.
Directions
Step 1)
Apply pea sized amount of Cloning Paste Boost to the base of a new shoot/dormant bud
Step 2)
Wait 1-2 weeks, then rub off Cloning Paste Boost
Step 3)
Wait a further 4-6 weeks to see the new shoot boost in growth into a new growth point.
***Please be aware this product may not work on every plant, so far we have had great success on philodendrons such as P. Gloriosum , P. Micans, Epiprenum Pinnatum & Aureum. You are purchasing as a pre - release with this in mind. Please share your results with us, as we would love to know what other plants you have has success with!***
SKU: 10000-7